DC Design Week 2020
Bringing the DC creative community together through impactful and immersive virtual experiences for the first year ever.
Overview
The DC design community is an ever-growing body of professionals, makers, and voices working across disciplines to make our city more curious and creative. DC Design Week (DCDW) is an annual celebration of this community, hosted by AIGA DC. Throughout one week, DCDW's program committee offered 40+ virtual creative events, ranging from powerful keynotes with renowned graphic artists to intimate workshops with local makers.
Role
Program Lead & Creative Producer | May - Oct 2020
Event Ideation to Execution, Social Media Planning & Ideation, and Event Operations
A Global Pandemic and Nation Divided
The Challenge
2020 brought a lot of challenges for our Program Committee - Not only were we going through a global pandemic, but our country started to become more divided due to racial injustices and political differences. So, we began to ask the following.
How might we deliver a DCDW that fosters the same sense of community and learning opportunities as previous DCDWs if all events are virtual?

How might we address racial injustices and political differences in an engaging and safe environment while showcasing DMV talent and voices?
Designing Spaces for Creatives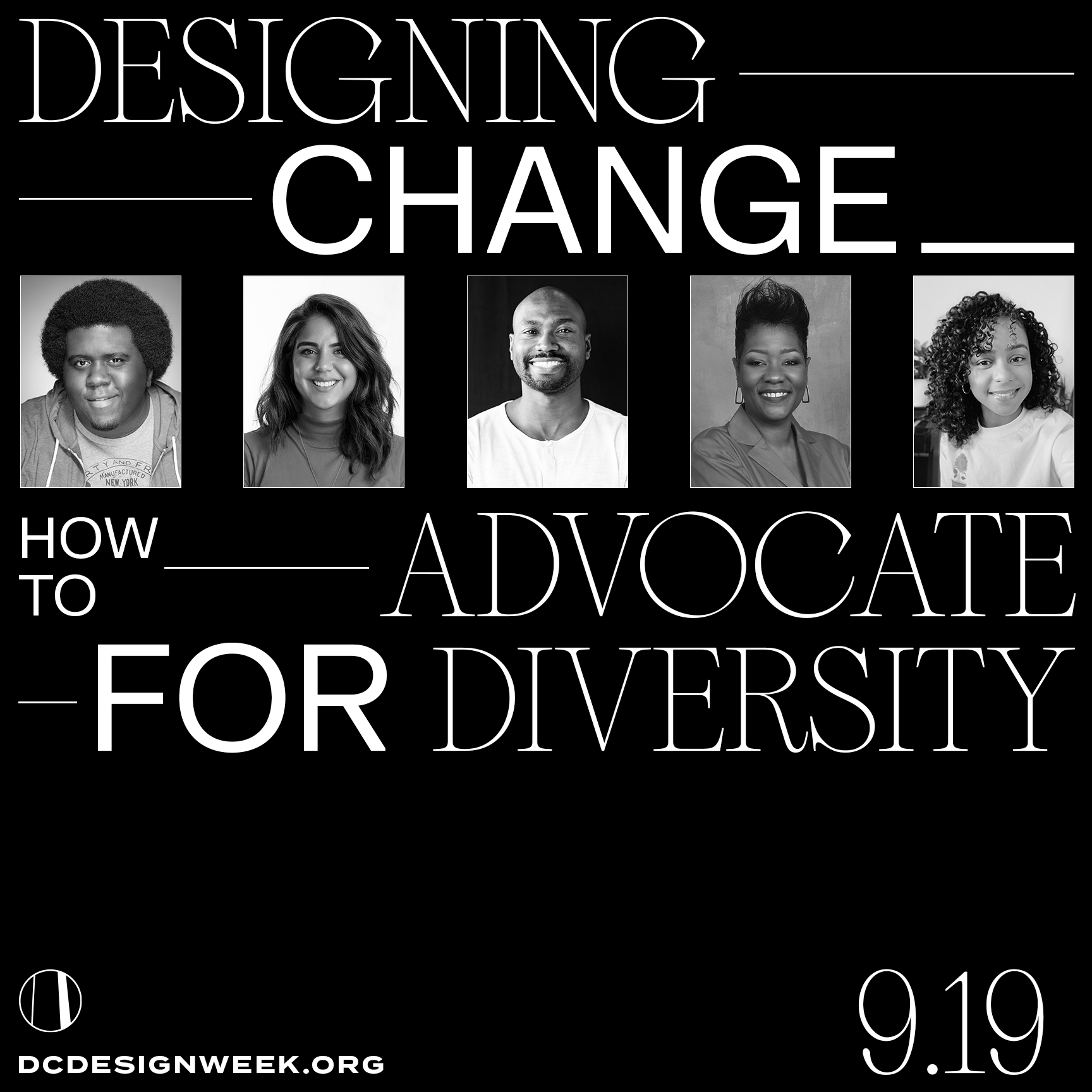 Ideation to Execution
As a Program Lead, I wanted to create virtual experiences that would not just help the traditional designer but a range of creatives in the Washington, D.C area. The city has so many people I consider designers, from Freelancers to Bakers, to Mixologists, to Storytellers, to Services Designers, and so on. DCDW did not include these creatives for so many years, and I wanted to figure out a way to widen our community and experiences. This led to the creation of the first-ever DCDW virtual. Maker Directory and Pop-Up Shop.
Also, with race issues on the rise in the U.S, I wanted to create an event addressing an alarming problem in design, the lack of BIPOC (Black, Indigenous, People of Color) representation in the design space. So many times, I have entered into design spaces and have been the only one, or I've heard stories from other BIPOC designers saying the same thing. So, the question I began to ask myself where are the designers of color, especially designers from the Black/African American and Latinx community? I started doing more research on this topic, which led me to Maurice Cherry's SXSW talk, Where Are the Black Designers? His talk was the inspiration for Designing Change: How to Advocate for Change in the DC Design SpaceAn interactive panel including Earl Gray, Elaine Lopez, Marlene Marmolejos, and Jacinda Walker, and moderated by Maurice Cherry.
View the complete list of DCDW 2020 events
88%
Available Tickets Sold